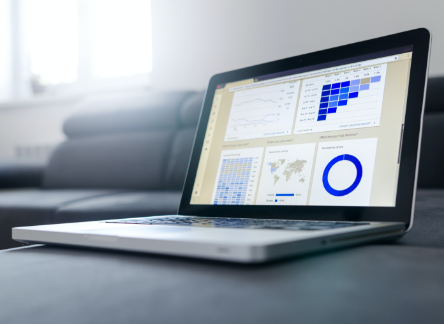 /**
Do you understand your ROI?
*/
What is ROI?
Return on investment (ROI) is used to calculate the performance of a type of investment. Generally, it is defined as a percentage. The purpose of measuring your ROI is to understand the profitability of an investment compared to the costs. To measure your ROI you need to first know:
The overall cost of the investment you are measuring.
The amount of money you have gained from the investment.
Once you know these two figures, you follow the below basic formula to calculate your ROI: ROI = (Investment Gain – Cost of Investment) ➗ Cost of Investment ✕ 100% Knowing your ROI is a crucial metric to know. However, it is essential to realise it is not the only one. Your ROI will not take into consideration some other factors. Limitations to your ROI calculation is it won't include:
Time. Your ROI does not include the time it has taken to realise any investment gains.
Risk. Your ROI will not reflect the risk rating of what potentially is at stake to lose according to the investment; these could include things like fluctuation.
Expected costs. ROI may not take into consideration upcoming or anticipated costs of the investment.
What about your wage?
Your wage and your ROI is something to consider. Many view pulling a wage from the business as not an associated cost on the investment as you are the one to be rewarded at the end day. But spoiler, it is. You must pay yourself a market-related salary; otherwise, what's the point? In 2019, the Small Business Counts report from The Australian Small Business and Family Enterprise Ombudsman stated that 52% of small business owners registered with the ATO earned between $0 – $25,000 per year. This made small business owners wages well below the average Australian wage! Australia is not isolated in this; a study of American businesses in 2017 found 74% of small business owners earn less in their own business than if they worked for someone else. The bottom line you need to remember is you don't work for free. As a business owner, you are both an employee who needs to draw a salary and a shareholder who needs to benefit from an ROI. It is vital to gain earnings from both; otherwise, you may be better off working for someone else or investing your money into another opportunity you can earn rewards from.
Is your ROI better than other investments?
Now you know what your ROI is, and (hopefully) your salary, does it appear better than another investment opportunity? Consider the outcomes if you instead invested your money into:
Another business
A property
Share portfolio
Other investment types.
On average, these investment types generate the below ROI per annum:
Business: approx 10-30%
Property: approx 5-10%
Shares: approx 10%.
How does that compare to your current ROI and salary? It can be confronting to ask yourself if what you have built is worth it, but we advocate for the best outcome for you, both financially and mentally. Sometimes that means switching where you invest your money. When reviewing these numbers and any financial results, always be mindful of how you invest your money and consider the profitability and cost of pivoting to other options to create a healthier ROI.
What do I do now?
Knowing your ROI is the start to understanding the health of your investment and the financial stability of your own salary situation. Sometimes these numbers are reassuring, but they can also trigger alarm bells. If you need help making sense of where you are, book a free strategy session with us to set your business on the right path. Book a Free Strategy Session