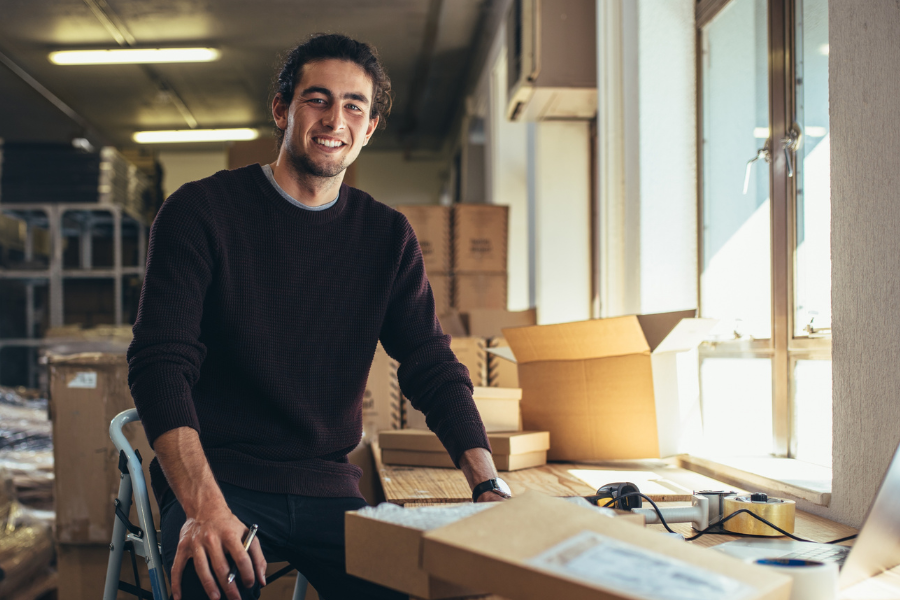 /**
Your business and the budget: What you need to know
*/
The good(ish) news
While the latest budget hasn't provided a rosy outlook in regards to the Australian economy – or for the sky rocket surges in energy – it has provided increased opportunities for businesses to get assistance. There may not be many additions in regards to outstanding features for SMEs, however there are positive aspects that improve the overall face of business in Australia. 
These things include an enhanced NBN, improved workplace relations, better access to training and education, and positive shifts to reduce the gender pay gap and support gender equality and female participation in the workforce. 
This and more create a positive future for Australia's private and public sectors, but what you want to know is what you can benefit from right now. We spotlight some of the key wins for business. 
The National Reconstruction Fund for a future made in Australia. 
"The National Reconstruction Fund will provide $15 billion of capital to transform and strengthen priority industries. This investment will support employment growth, drive regional development and help build a future made in Australia."
What does this mean for business?
The fund will invest in seven key sectors: agriculture, forestry and fisheries sectors; medical science; renewables and low emission technologies; defence capability; transport; and enabling capabilities. If your business sits within one of these sectors, you could be eligible for loans, guarantees and equity to support your business further. 
Improving energy efficiencies for business
"The Government is responding to rising energy costs by committing $62.6 million to support small and medium-sized businesses in improving their energy efficiency and reducing energy use. These grants will empower small and medium-sized businesses to invest in cost-saving, energy efficient upgrades that will put downward pressure on power bills."
What does this mean for business?
While it places the responsibility on the business to implement cost-saving energy efficiencies, it is better than nothing. With energy costs heading up enthusiastically, any relief here is welcomed. 
Workplace relations support for small businesses
"The Government will work with small business, unions, workers and industry to deliver a simpler, more accessible and fairer workplace relations system. This includes removing complexity to help small businesses reach agreements with their employees, providing bargaining support for small businesses and assisting small businesses to implement new family and domestic violence leave entitlements for their employees."
What does this mean for business?
Hopefully, fewer headaches when navigating workplace relations for businesses and support in implementing updates to new leave entitlements. 
Supporting small business well-being
"The Government is providing $15.1 million to extend the tailored small business mental health and financial counselling programs, NewAccess for Small Business Owners and the Small Business Debt Helpline. These programs have assisted many small businesses through the challenges of COVID-19 and recent natural disasters."
What does this mean for business?
We know running a business on a good day is tough, let alone all the challenges the last few years have thrown at it. Now you can access support when you need it for yourself and your business. 
Increasing and safeguarding farm output
"This Budget includes $1.2 billion to help Australian farmers realise their goal of increasing annual output to $100 billion by 2030. In the face of growing risks posed by pests and diseases such as foot-and-mouth disease, the Government is investing $134.1 million to bolster Australia's biosecurity system. This includes $46.7 million to enable contact tracing of livestock from paddock to plate across the entire nation. More detector dogs will intercept biosecurity threats coming through mail, cargo and air passengers."
What does this mean for business?
As they say, all it takes is one bad apple; for our farmers, this can mean over 12 months of income out the door. Our primary producers in the farming and agricultural industries will now have enhanced confidence in their future. Farmers can enjoy greater security when protecting their greatest assets through the introduction of finances to combat Australia's biosecurity system. This will be seen through contact tracing of livestock, and increased detector dogs to identify biosecurity threats to our agriculture – just to name a few.  
Addressing skills shortages
"The permanent Migration Program will be expanded to 195,000 in 2022–23. This is an increase of 35,000. More than 90 per cent of new places will be for skilled migrants, and more than a quarter targeted to regional areas.  Additional funding of $42.2 million will be provided to accelerate visa processing, reduce the visa backlog and raise awareness of opportunities for high-skilled migrants in Australia's permanent Migration Program."
What does this mean for business?
You will have a greater work pool to pull from when recruiting and fulfilling much-needed roles. Not only is the Migration Program being enhanced, but Student and secondary training visa holders will have their work restrictions relaxed until 30 June 2023, meaning they can work more hours to support business. 
Your business going forward
Now is the best time to assess where you are and where you want to be in 2023 while considering the current economic forecast and the impacts this may have on your operations. 
You don't need to do this alone; this is where we come in. We are an experienced business advisory firm here to help you implement the right solutions for your business to succeed. We aren't in the business of helping you when it's easy; we step in when it's hard.
Straight-talking support to take your business further. No matter what business life stage you are in, we can give you back control, confidence and clarity….plus help you understand what government initiatives and benefits you can access (so you don't have to read the boring stuff).