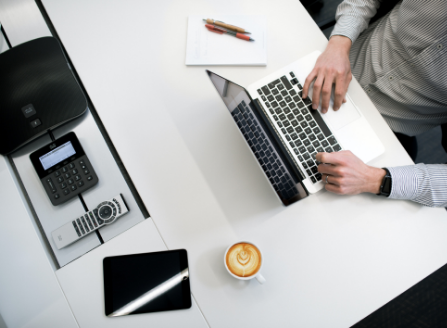 /**
What is Business Advisory?
*/
What is Business Advisory?
True business advisors immerse themselves in every aspect of your business. They genuinely care about you and your business and put their energy into the advice they're giving. Their investment in the business goes beyond what they can earn from their advisory services but into the growth and success they can help create for your business.
Advisory is more than just graphs on past performance, business advisors should present a business owner with an accurate picture of their current situation highlighting the risks and opportunities for their business and develop a detailed plan how to get the business to achieve its goals. They are focused on possibilities for further development and solutions for challenges or risks they might encounter along the road. Implementation is everything.
Two common advisory approaches:
There are two common approaches in the business advisory and consulting market, each approach provides advice in different ways and from different perspectives.
The tax accountant approach
Through technological innovation such as Vend, Xero, Deputy and Dext the traditional 'bookkeeping' and BAS preparation tax accountant's role and billable hours have drastically reduced hence the market shift into 'advisory' on mass. Undoubtedly, these professionals are experts below the EBITDA line with their knowledge and experience focusing on tax planning, depreciation schedules and compliance.
Tax accountants are trained professionals on all things tax compliance with only a small percentage of their work providing actual advice for a business owner of which it is tax advisory. Their focus is on minimising tax, making sure that businesses abide by tax laws and prevent them from any government penalties.
They may also be doing your bookkeeping which should help them have a good grasp on the story your numbers tell, but that doesn't provide a holistic picture of where your business is going and what kind of problems you might have to mitigate in the future.
While tax accounting specialists preparing a Fathom or Spotlight report (at the click of a button) provide useful information for your business in terms of observations of the past. Variance analysis is an important component of a regular business review, but it is only one part of the business and often this information is handed over with little to no explanation and a business owner is left confused. Sure, they'll be able to see green and red arrows, but minimal guidance is offered as to what to do next.
But even those comprehensive variance reports, are of limited value without an actionable long-term plan and strategy to achieve it. Rather than just talk about what has happened and provide tweaks for the next quarter, business advisors should put steps in place that will turn faults and missed opportunities into rewarding and beneficial actions for your company via a long-term plan rather than manage view the rear-view mirror.
Business advisory should focus on developing the strategy then driving its implementation to achieve your business goals. If you wish to operate a truly successful business you should be focused on the EBITDA line and above.
The 'report writer' consultant approach
Another style of business advisory is the consultants who specialise in writing extensive reports for businesses; they will spend time getting to know the business in great detail and create a detailed report of their observations. In some instances, this 'report' is effectively a sales pitch to increase their scope to provide recommendations and implementation support.
After an intensive few weeks of investigation (and a lot of money from the business owner), report writers will hand over a lengthy report on all your business problems, many of which you will probably already know about and are trying to solve. You'll probably get some recommendations, but that's about it.
What you don't get is implementation. The report will list most opportunities to make improvements, but it's up to you to find the time, resources and third-party providers to build those changes into your business.
In many cases, hiring a report writer will use up the funds you planned to invest on getting outcomes. That often leaves business owners with a list of problems, no immediate changes, and no money left to implement the recommendations.
The significant amount of time spent with the report writer answering questions, meetings with all key stakeholders and money required for the report to be written is often not worthwhile or attainable for most businesses, especially when you consider that there are still significant fees for any implementation to proceed.
While the report is rich with observations and provided by consultants with extensive expertise and knowledge, what it comes down to is value for your business and return on investment.
Our approach as business advisors
Here's what you can expect when working with us:
We'll start with a one-day business review and supply you with an implementation plan you can follow with practical tasks. From here, there are two options you can choose from:
Self-implementation – where we conduct progress meetings to see if you're still on the right track (and make adjustments as required) and measure your progress against financial and non-financial KPIs.
Joint implementation – where we drive the implementation and work together on an intense basis to ensure the plan is implemented and results are achieved.
We understand that small business owners don't have a huge reserve of cash in order to implement every change right away, that's why we work with business owners to manage the shift and help obtain funding where appropriate. This will guide you with your transition as a business and finance your endeavours such as building for the future, hiring new staff, purchasing updated equipment, and realising your dreams.
Unlike tax accountants and report writers, we assist you every step of the way to identify opportunities and challenges in your business. We make sure that the strategy we create together is practical and work with you until they are fully realised.
Implementing a new strategy can be tough and daunting but it's a key step in getting results for your business. Our work doesn't stop until you see success, which holds us accountable until your goal is achieved.
Although tax accountants sending Fathom and Spotlight reports and consultants who prepare comprehensive reports bring something important to the table, we believe our approach as specialist business advisors are best placed to holistically look at your business and execute findings rather than just present observations from the past or an extensive list your current problems.
By setting clear goals and executing plans given by skilled business advisors, you can propel your business forward and make your objectives and concepts a reality.
If you'd like to know more about growing your business through an actionable plan, get in touch with us.