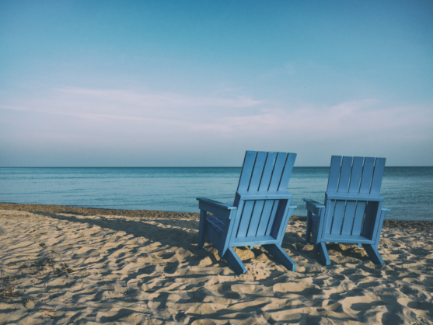 /**
Top tips for maximising your chances with your grant applications
*/
Top tips for maximising your chances with your grant applications
The recent Queensland state government grants of $25 million over two years have already helped some businesses to recover and pursue opportunities to grow. However, this funding is only a fraction of the billions available in grant funding for Australian businesses each year.
Local, state and federal governments, private corporations, industry associations and universities have all offered grants to assist businesses to recover and pursue opportunities to grow in the face of COVID-19. In addition to these 'event' related grants, numerous grants are available for innovation, commercialisation, research, and advanced manufacturing.
There is always incredible demand for the well-publicised grant funding programs, with the state government's recent Business Basics Grant Program fully exhausted within three hours of opening. Being prepared and lodging your application as soon as possible increases your chances significantly, but not all applicants are eligible or successful.
To assist the Aurelius Advisory community in navigating the grants sphere and maximise their chances of securing the funding. We wanted to provide some insights and answer your questions:
What grants are available for small business?
How do I prepare for a grant application
Top tips for maximising your chances with your grant applications
Is it worth getting a grant writer to help me?
How can you find grants that your business may be eligible for?
Finding grants that you could be eligible for can be challenging. These are a few free resources we highly recommend.
Federal AUS Gov Grants & Programs finder
This tool can help you find grants, funding and support programs from the federal government to help your business grow. The tool is interactive and allows you to answer four questions. You can see if you're eligible to apply for a grant or program and what you could receive from the grant or program if successful.
Queensland Small Business Grant Schedule
This second tool is for Queensland businesses providing a list of current and upcoming Queensland state government grant programs.
Government grants aren't the only grants available for businesses, with industry associations and special interest groups offering to fund projects.
If grant funding is a significant part of your strategic growth plan, consider subscribing to paid grant funding portals such as Grant Guru or The Grants Hub. Alternatively, to keep abreast of new opportunities and develop a grant funding plan, arranging a discussion with a grant writing specialist for guidance is worthwhile.
How do I prepare for a Grant application
Every grant is different, but there are some similarities. It is essential to prepare your application and have it ready for submission, as we have seen how quickly the allocation can be exhausted with government grants.
Applying for grants – and, most importantly, succeeding – can be a lengthy process challenging to navigate for many business owners. First things first:
Grants are for Projects, not Organisations.
Check your business is eligible, read the guidelines thoroughly and follow them strictly. Check what attachments are required, and make sure you have them or can get them. If you're not sure you're eligible, contact the funding body to ask.
Define your project, a start date, an end date, and outcomes.
Top tips for maximising your chances with your grant applications
Write your proposal so that it's clear how your project matches the goals or intentions of the funding program. A good application clearly states:
Who will benefit?
What is going to happen?
Where is it going to happen?
When is it going to happen?
Why does it need to happen?
How is it going to happen, and how much will it cost?
If it will generate additional jobs, how many and when?
Keep these points in mind when preparing your application:
Show the funding body why your project is perfect for their grant program. Do some homework – what other projects have been funded by this grant or program?
Start early, allocate resources to preparing your submission straight away. Organisations providing information and quotes need time to do these.
Write for your audience; assume the assessors aren't familiar with your industry or your business.
Be succinct. There are human beings at desks reading through hundreds (or thousands!) of applications. Make it as easy for the assessors to understand your project and why it should be funded.
Proofread! Ask a friend or colleague to read your proposal and check the budget. Double-check you have all supporting documents and can prove any assumptions.
Is it worth getting a grant writer to help me?
Consider the value of the grant, the actual cost of your time, and your workload and commitments. If you are time-poor or don't enjoy writing grant proposals, investing in a professional grant writer will benefit you. Having an expert work with you on your application will allow you to focus your time and energy on other aspects of your business.
If you need assistance obtaining clarity on your strategic plan and obtaining funding for your business, schedule a free strategy session today, contact us call 07 3036 5299  or email: [email protected]