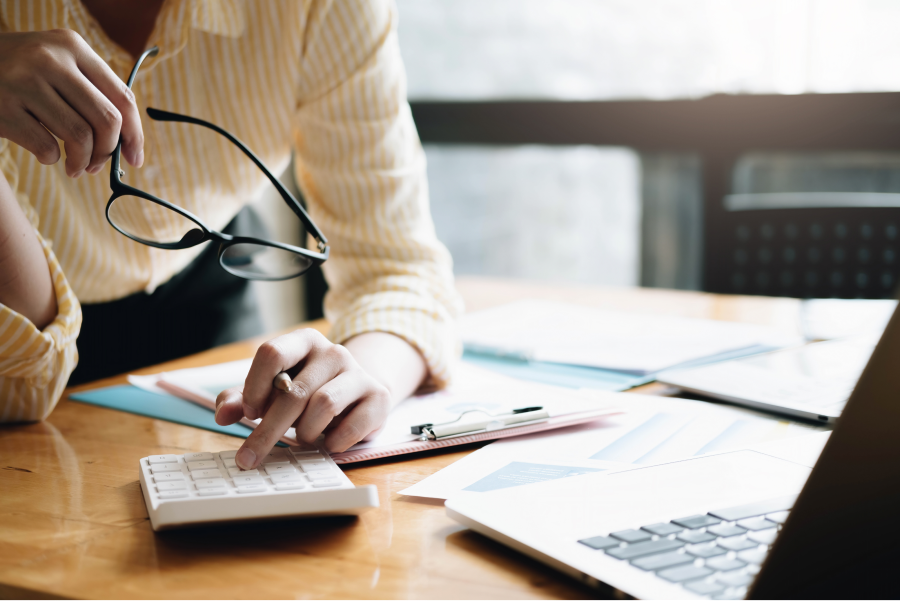 /**
Purchasing an existing business: what you need to know
*/
Before you take the plunge

Purchasing an existing business instead of starting one from scratch can be an attractive prospect. You take on less risk with established infrastructure, staff, proven marketing and sales strategies, and an ongoing cash flow. But, it's not without its own challenges, and making the wrong purchase can prove costly.
These simple yet crucial considerations can help steer your business purchase in the right direction so you can hit the ground running with your new venture.
.
Finding the right fit
If you plan on working in the business the first step is to identify the right industry to kick off your buying journey in.
You want to be confident in the business purchase you make – after all, you'll be investing money and a lot of time into the project. Buying a business is not a commitment to take lightly.
Top level considerations at the get go should be the industry, income, flexibility and what fits with where you are in your career and life.
Undertaking solid market research ensures your business purchase is built on solid foundations to generate the strongest return on investment (ROI) possible.
When researching and selecting the right industry, prospective buyers should consider which industries they have experience within, relevant transferable skills or have a commitment to embed themselves to upskill and learn quickly.
It's always recommended to do your own research on the brand or business as if you were a potential client or customer to assess their existing reputation, customer process and gauge market visibility and competition.
Taking a closer look at the business is crucial

Doing your due diligence, or research, is an important step – and one that can be costly to skimp on.
The type of research you undertake depends on the business you are looking to purchase, but it should be holistic and dig deeper than the profit margins.
Remember that the information you collect in due diligence is highly confidential. It's not uncommon for the business owner to request you sign a non-disclosure agreement before you access this information.
​​This may include examining the following:
Business operations
Legals across permits, licences and contracts
Financial performance for at least 3 years (including profit, revenue streams, and expenses)
Premises or leases involved in the sale
Stock levels (if applicable)
Customer, supplier and staff contracts
Intellectual property
Assets
Remember this is just a top level list, our team is experienced in helping our clients throughout the due diligence process and can help undertake the research process to ease the burden and ensure the right data is considered.
Peak over the rose coloured glasses!
From an external perspective, a business may look like a flourishing prospect to take on. It's got a strong brand, an experienced staff base and a solid market share – seems like a no brainer?
Unfortunately a look beyond the surface can sometimes uncover subtle red flags that may point to much bigger problems.
Some considerations and warning signs before buying a business:
A business owner that is not disclosing important information such as their reasons for selling, staffing contracts, financials or licences.
Inaccurate financial statements and poor credit history
Falling behind in their taxes
A refusal to undertake a trial period, or a seller that is looking for a quick sale and won't allow enough time to conduct due diligence (as a rule of thumb it should be a minimum of 30 days)
A refusal to introduce you to their suppliers, landlord or estate agent
High employee turnover
High client or customer churn
Still happy to proceed? Be ready to make an offer with confidence
It's at this stage that I would certainly recommend seeking the professional advice of a business advisory firm. An advisor can go into bat with you, ensuring your best interest remains at the forefront of any agreement.
When entering negotiations, a buyer should keep in mind their limit and stick to it! It's also wise to avoid agreeing to the first price quoted. The seller's initial price is a starting point, not the final destination. It does, however, provide an idea of whether the business will be within your budget or not.
Some top negotiation tips are:
Try to avoid being overly critical or confrontational
Assert your conditions while maintaining flexibility
Stick to the facts while being open to the sellers requests – remember this is an emotional decision for them as well as a business decision
If you want to make sure you've dotted your 'i's and crossed your 't's before buying a business, we can help. From identifying the right business for purchase through to signing on the dotted line, we can guide you each step of the way.